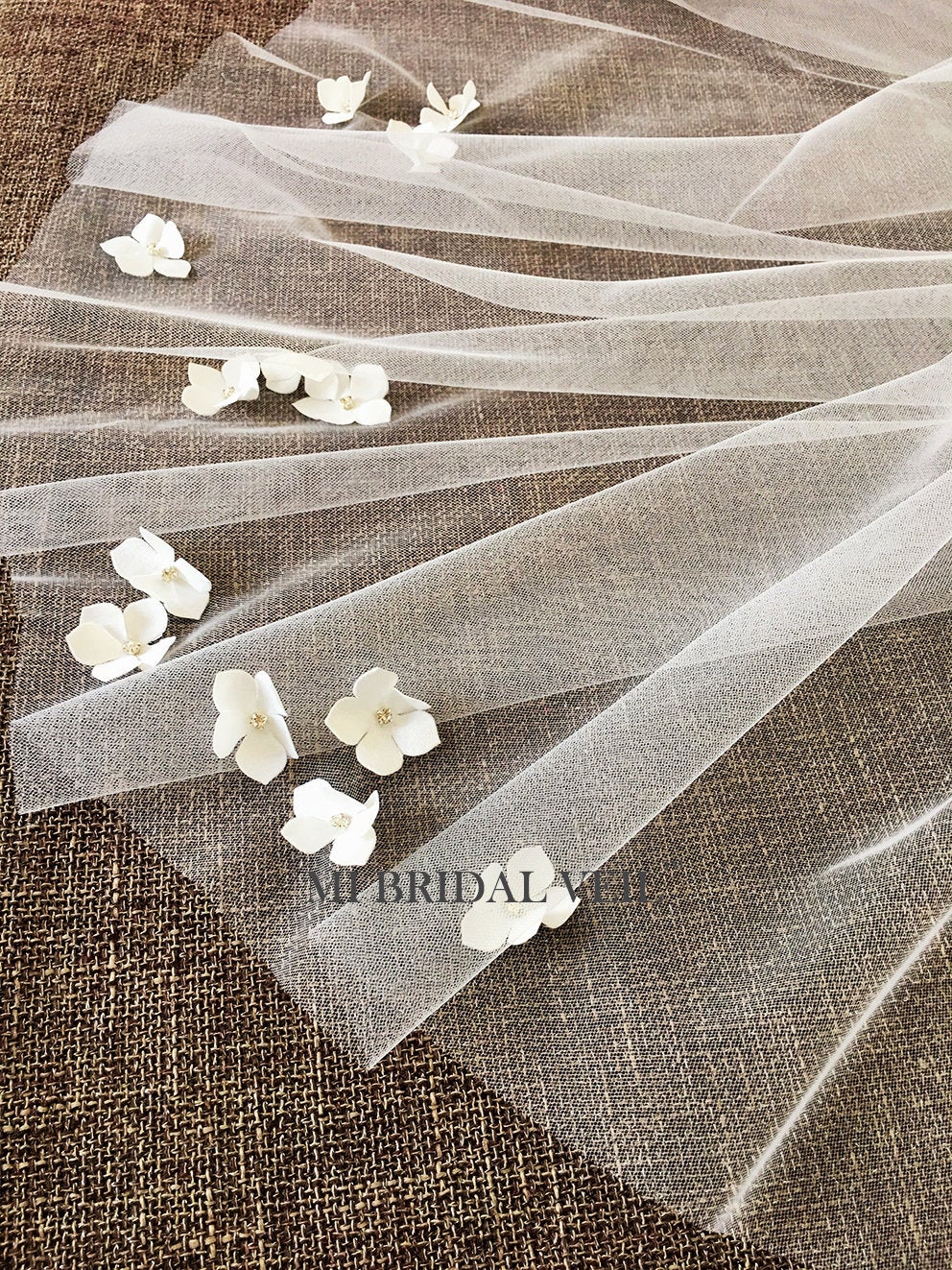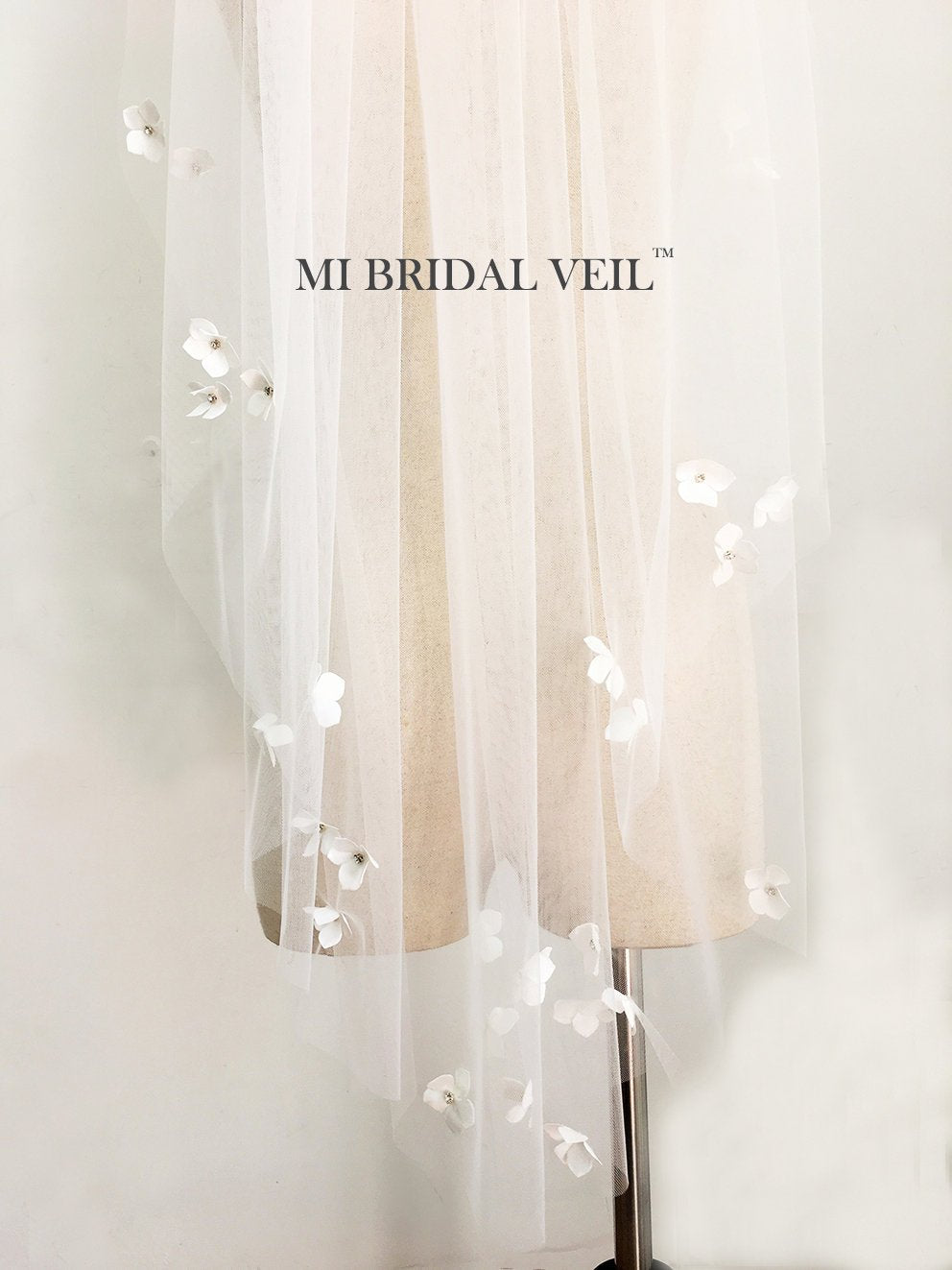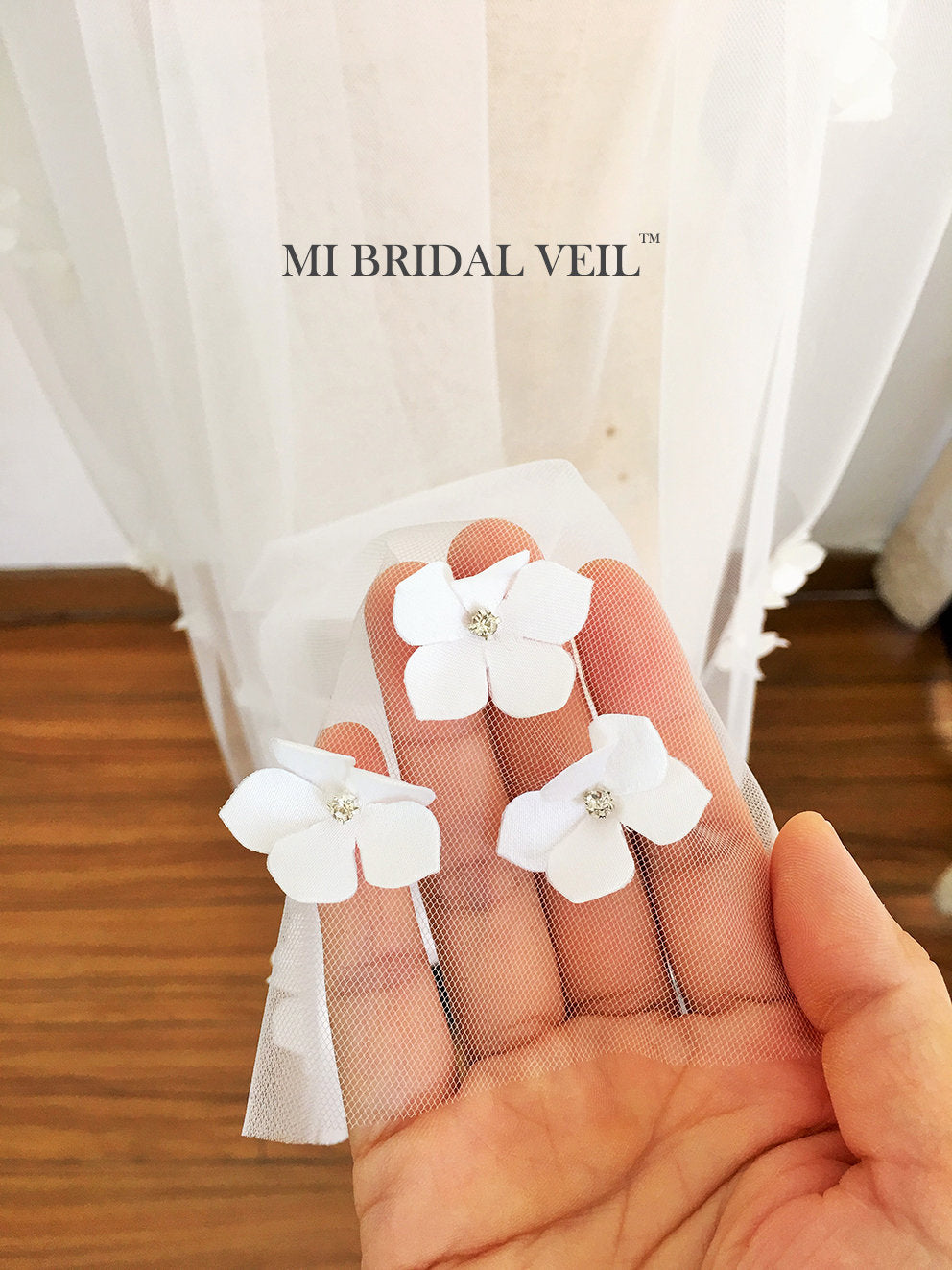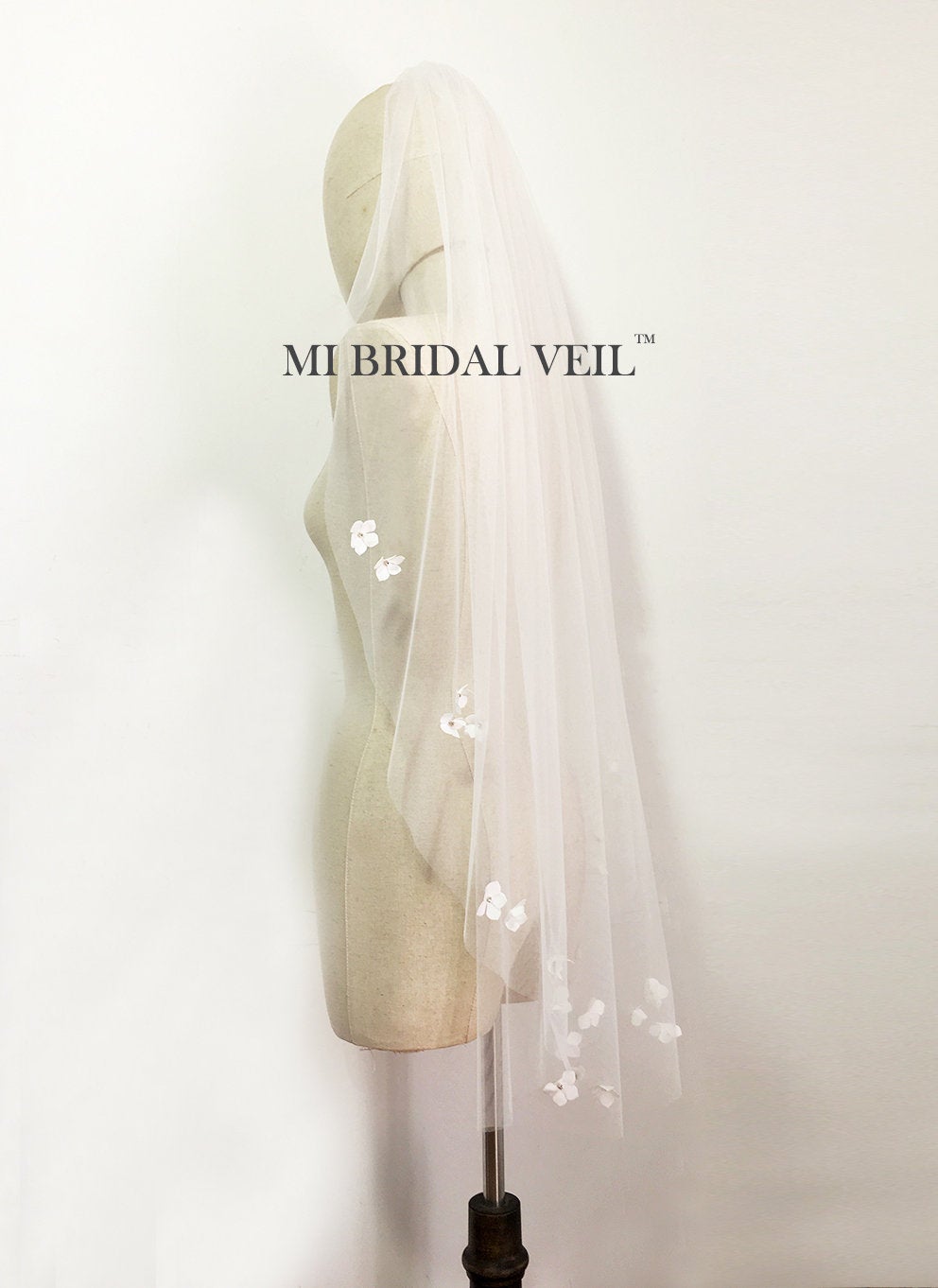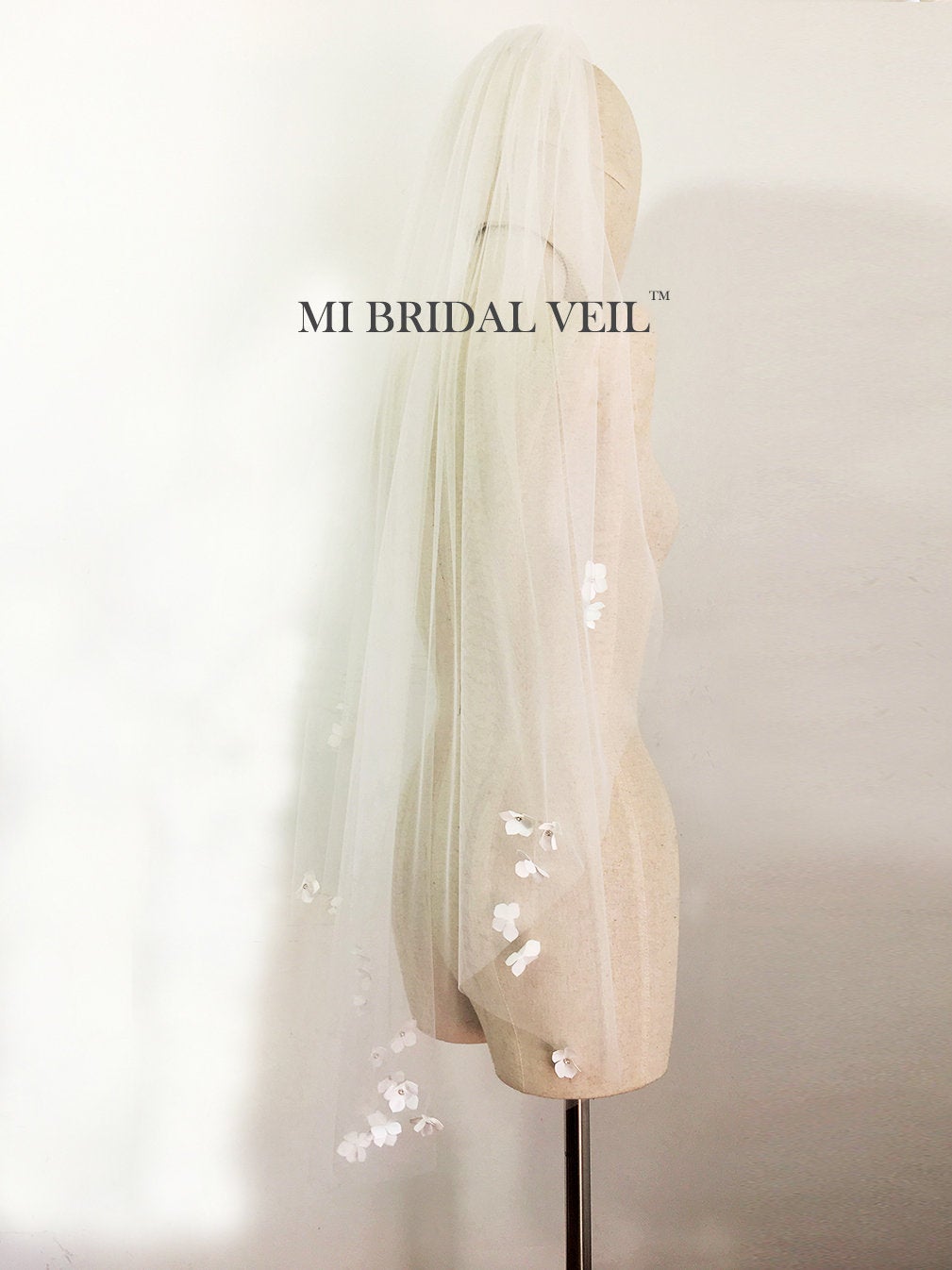 MiBridal
Wedding Veil w Flower, Boho Fingertip Petal Bridal Veil, Satin Flower w Rhinestone Soft Bridal Veil, Mi Bridal
❖Description
Boho wedding veil—hand sew by Mi Bridal , this petal wedding veil is made of delicate satin flower and soft illusion tulle, subtle petals are hand stitched on veil with sparkle rhinestones, if you need pearls for beading, please let me know. This veil is truly romantic, it is very light and airy, suitable for outdoor, beach and boho wedding themes. Listing shows an elegant 42inch fingertip length.

All Mi Bridal Veils are hand stitched on edge of soft tulle with an invisible thread for couture quality. Veil is sewn with metal comb according to its style.
All my lace wedding veils accept customization---length and style. If you need custom your dream veil, please drop me a convo for more details.
❖Lace Veil Details
**Soft Bridal Illusion Tulle—Mi Bridal Veil tulle is very sheer and light so all my veils are hand sew but not machine.
**Quality organza petal-- Mi Bridal Veil is hand cut edge neatly
**100% Hand Made—all veils are hand sew with love. If you want a hand made veil with affordable price, Mi Bridal Veil meets all your request.
❖Lace Veil Length
**Elbow length: 27inch
**Fingertip Length: 42inch
**Waltz Length: 54inch
**Floor Length: 79inch
**Chapel Length: 98inch
**Cathedral Length: 108inch
**Royal Length: 138inch
**Custom length is acceptable
❖Shipping
It takes 1-2 weeks to make, 2-4 weeks for Standard Shipping or 3-5 days for Express shipping, please choose the shipping way you prefer when checkout.
If you need rush, please contact us at: sales@mibridalveil.com

**ALL PHOTO by Eric He, COPY RIGHT RESERVED by MI BRIDAL VEIL**