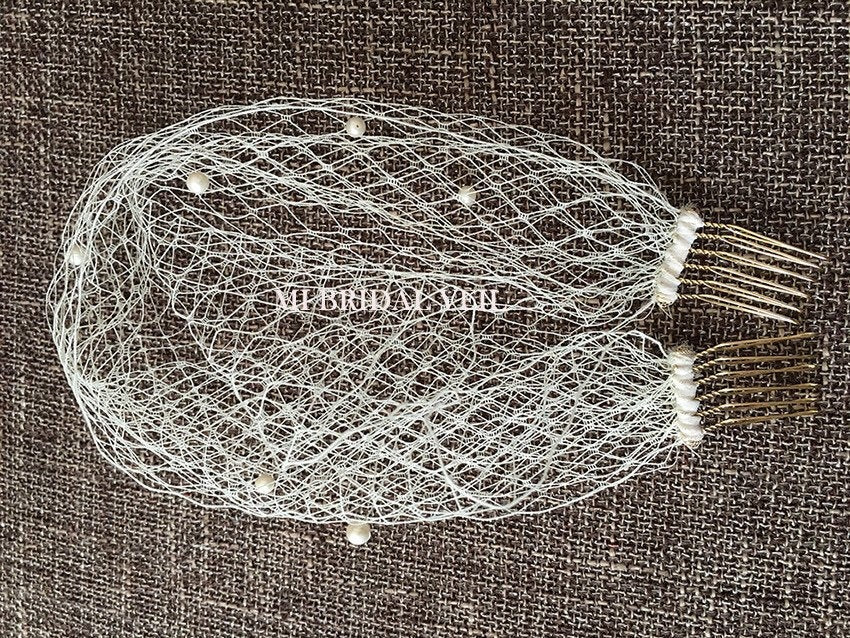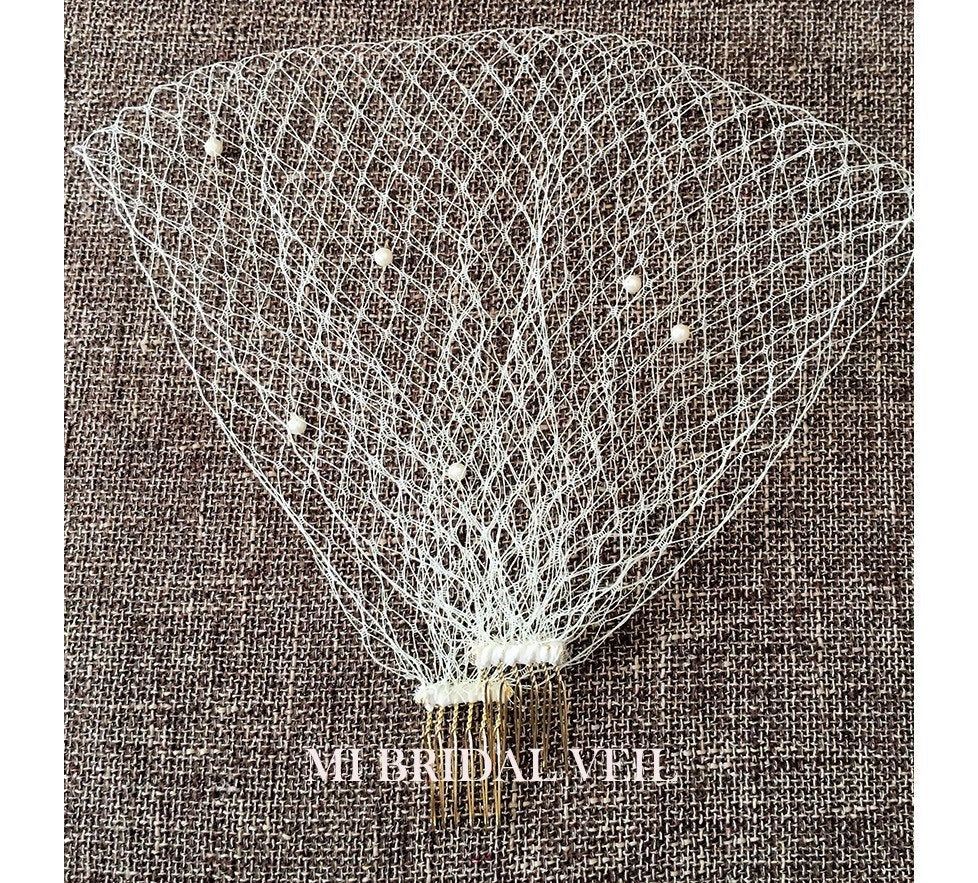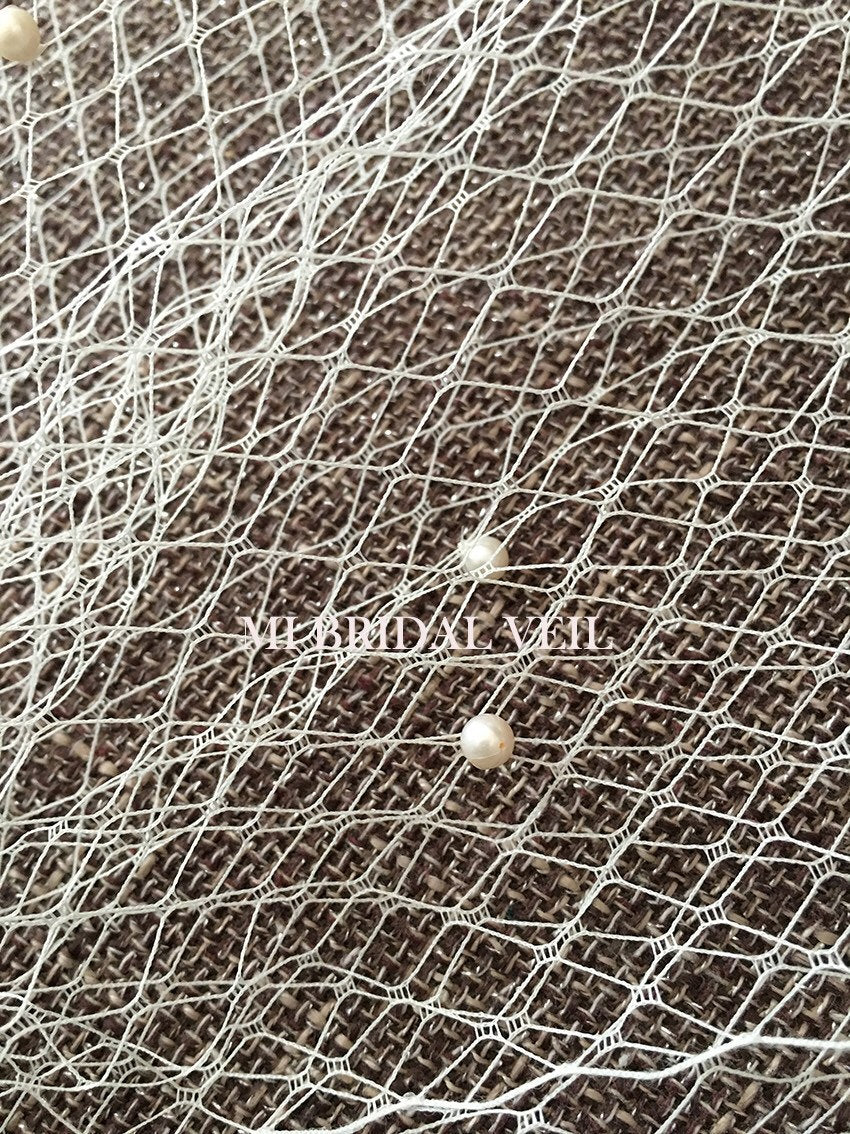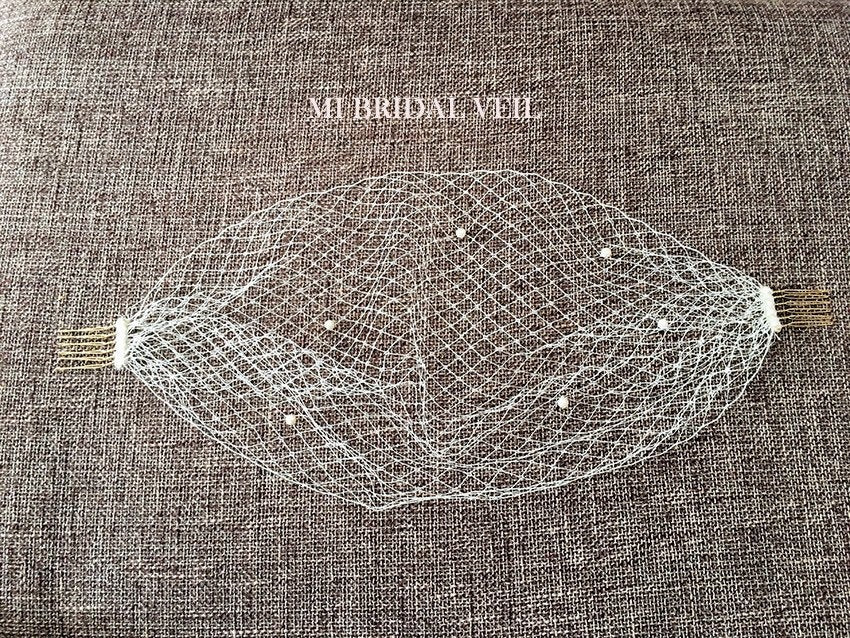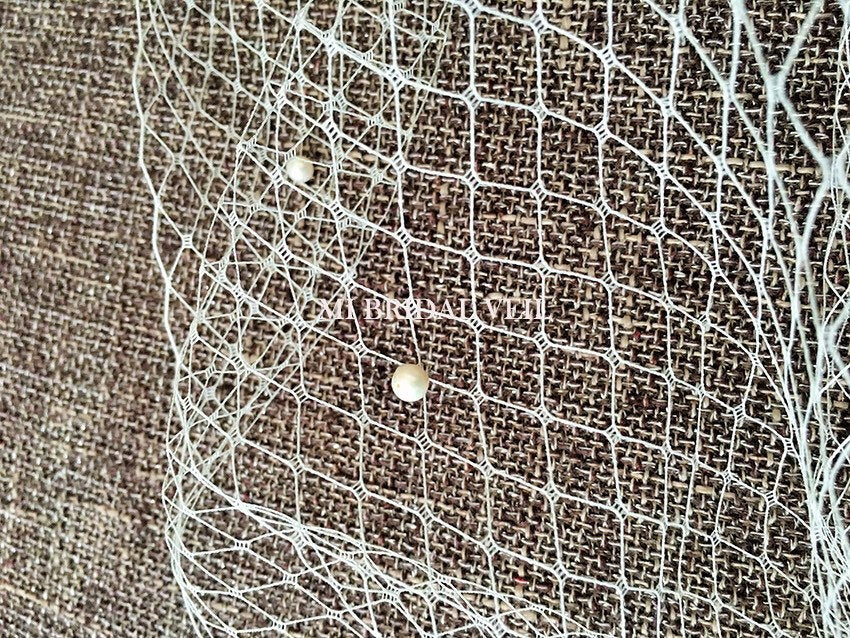 MiBridal
Vintage Pearl Beaded Bandeau Birdcage, Freshwater Pearl Blusher Veil, Headband Veil, Russian Netting Birdcage
❖Description
This bandeau-style birdcage veil is made with Ivory russian veiling and Fresh water pearls. Pearls are hand sewn on veil randomly.
It is approximately 9" wide and 20" long. It is attached to small metal wire combs at each gathered end for flexibility in its placement. You may want to leave it soft and loose on the top, or pin the top with your own bobby pins for a closer fit.
The bandeau style is my personal favorite, because it gives you the most flexbility ways in how you wear it.
Fabric: Russian Netting and Freshwater Pearls
Packing: Each veil is packed in box. I will ensure the safety of items during shipping.
❖Shipping

It takes 1-2 weeks to make, 2-4 weeks for Standard Shipping or 3-5 days for Express shipping, please choose the shipping way you prefer when checkout.
If you need rush, please contact us at: sales@mibridalveil.com
PHOTO by Eric He, COPY RIGHT RESERVED by MI BRIDAL VEIL